MEET THE
TEAM
At Clinton Built our experienced team are dedicated to providing a professional approach and exceptional customer service before, during and after a project.
We have a high appreciation of design, quality and the aesthetics of every project we undertake which means a greater emphasis on attention to detail – it's our passion. We produce high quality projects which meet budget and client goals every time.
We pride ourselves on having a courteous, friendly and informative approach with each client. Our team establish a trusting ongoing relationship with each client to ensure the building process is a positive experience.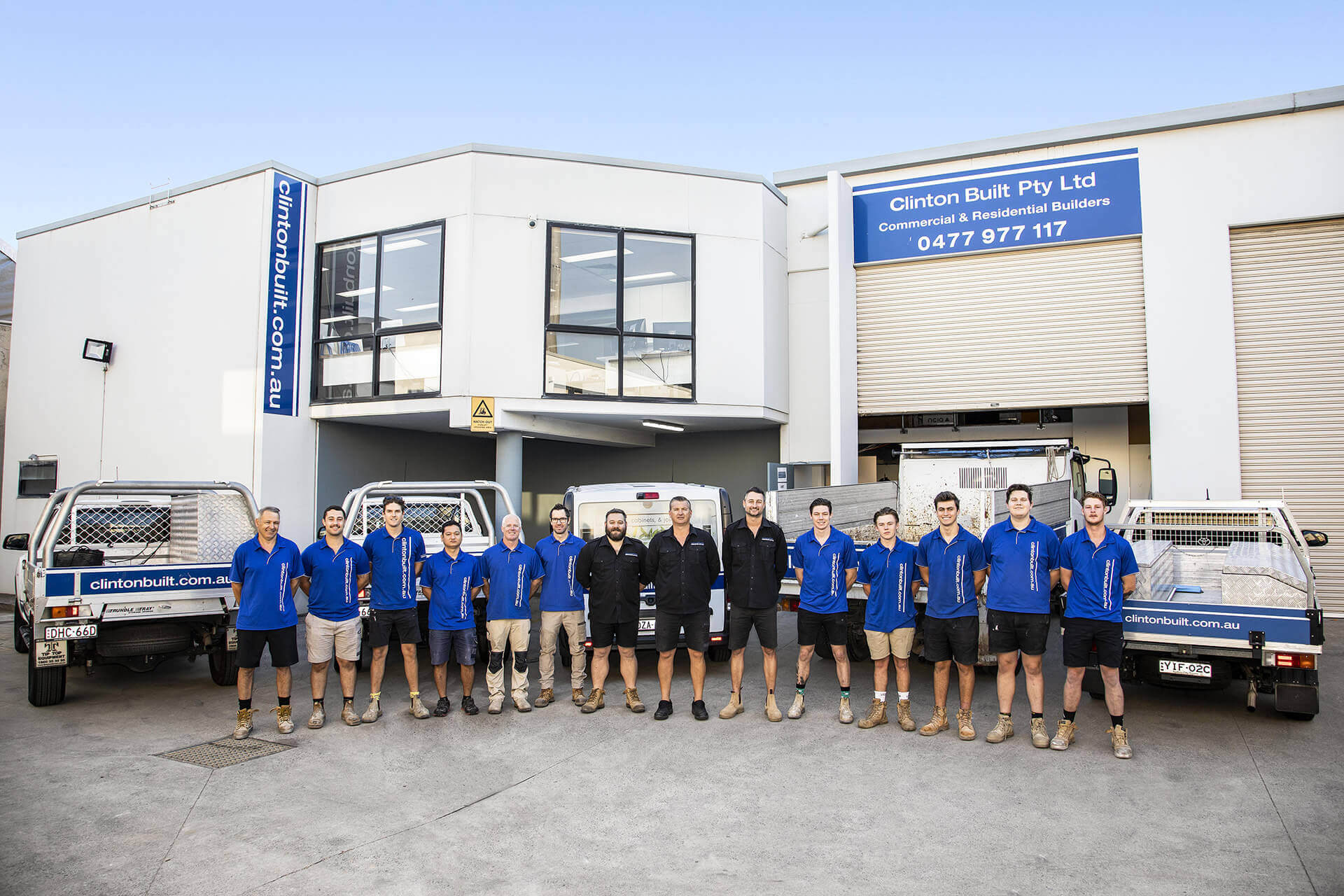 Clients are encouraged to raise any questions they have throughout the building process. Having a great relationship with clients is an essential part of our building process, these relationships as well as clear communication with the client and within our own team produces high quality outcomes every time.
We work together through all aspects of the project and with over 28 years experience can solve any problem that comes our way.
We are also a member of the Master Builders Association and we are committed to upholding the values and ethics of this longstanding Association.